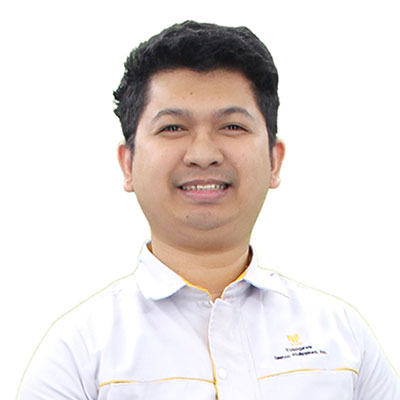 ---
Jeff Manzanillo
admin.yokogawa
Asst. Chief Engineer
Bridge Production Group
Question 1: Please tell something about your job
Our job is to provide quality engineering services engaging in the manufacturing and the design of various bridges to our clients in Japan.
Question 2: Why did you choose this company?
I am amazed by bridges since college and am willing to learn the Japanese language. I am looking for a company that will help me achieve my dream career path, doing my passion and as well as the company that will help me to fulfil my life goals. YTP was one of them.
Question 3: What are the challenge and fun for work?
Speaking with Japanese clients is the most challenging in my workplace because you will have to speak and write in Japanese. Seeing your project completed in the project site is the most fun!
Question 4: How about work environment and workplace colleagues?
This workplace promotes cooperation and collaboration between employees. Sharing ideas on how to tackle challenging parts of the job creates healthy working relationships and new learning among colleagues.
Question 5: Please tell us your plans for the future.
One of my plans while here in YTP is to develop my management and leadership skills. I would like to see myself together with my colleagues grow as we continue providing quality services to our clients.
Question 6: What is the attraction different from other companies? (If you have experience of another company)
YTP is the 2nd company I've been with so far in my 7-year old career. The company has a unique way of how to make working in YTP rewarding. You will find out if you join this company.
---