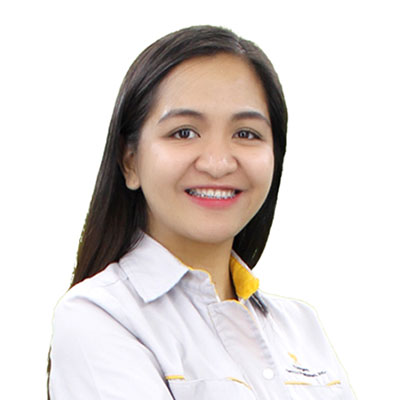 ---
Cristina M. Sampaga
admin.yokogawa
Engineer-Exterior Design Group
System Building Section
Question 1: Please tell something about your job
As part of the Gaisou group, it is our job to make sure that the structure we construct is well protected from external elements: fire, wind, rain and snow so that it will be fully utilized by the client. It is this reason that I believe our job is one, if not the most important part of building pre-engineered buildings.
In order to fulfill this, we are tasked the important job of designing steel walls and roofs in accordance to Yokogawa and Japanese standards. Aside from design, we also provide shop drawings and bill of materials for fabrication in the factory. And if necessary, special details are provided so the requests of the client is satisfied.
Question 2: Why did you choose this company?
Knowing YTP's prestigious background, I came upon choosing this company as an opportunity to enhance my skills and learn advanced engineering techniques in the field of infrastructure. Up to this day, I still choose to stay in this company for its commitment, both to its clients and employees in providing high-quality service and personal and career development of every individual.
Question 3: What are the challenge and fun for work?
What makes this work challenging is the nature of the job itself. Since we must make the structure well protected while complying to our client requests, most of our designs have to be especially made to that specific project, aside from adhering to Yokogawa and Japanese standards. That makes our time divided to both technical designs and brainstorming out-of-the-box ideas. While indeed challenging, it also makes our work fun and rewarding because we also have to rely on our creative juices in an otherwise very technical and rigid profession.
Question 4: How about work environment and workplace colleagues?
I reckon harmony with our work environment and its entirety including colleagues is of extreme importance, especially in our output. Not only that we communicate comfortably with each other but also by being responsible and taking care of our individual being as well as the whole group that we execute the job easily and pleasantly.
Question 5: Please tell us your plans in the future.
My future plans for now will be to continuously excel both in my career and as a person as I become a more valuable asset of the industry. As I am now, I'm currently building a strong foundation on my respective field, and foreseeing myself from maybe five years from now, I can see that I have already contributed something to the society that would be very helpful and remarkable. I have big plans for my future. I plan this all and not give up.
I am very open to whatever opportunities the future may hold. I pride myself in being flexible and adaptable. I think the best way of planning for the future is to make the most of the present.
---